FaQs
Frequently Asked Questions
How to become a member?
1. Attend a pre-membership education seminar happening every 3rd Friday of the month, 8AM, at Bagong Barrio MPC main office.
2. Fill-up the membership form and other necessary document/s.
3. Expect an appointment with a BBMPC staff to discuss your designated contribution rate and benefits.
"Take the necessary steps and be a leap closer to fulfilling your dreams."
Important notice for members
For your first loan, one week should be allotted for the processing
Your credit limit is equal to 80% of your share.

In exchange of credit limit:

For financial loan: collateral covered with lot
Textile loan: with issued cheque

When you recruit a new member, you will receive a K-Mart Gift Certificate worth Php 500, as long as he/she has already paid his/her membership fee.
Parque de Sta. Monica lot (101 available slots) is already up for interested investors. Inquire now!
What are the two types of membership?
A. Regular member
He/She has the right to vote and has full access during General Assembly
He/She has a total of Php 5,000 Share Capital for 2 years or Php 20,000 Share Capital for 6 months
He/She has already paid Php 500 membership fee
He/She has already paid a mininum initial deposit of Php 100 plus Php 300 for one (1) year Life Insurance
His/Her

 initial maximum share capital is P20,000.00, and may have additional Paid-up Share depending on General Assembly announcement.
B. Associate member
He/She doesn't have no right to vote and cannot be invited on General Assembly
How to preserve the quality of your gown when not in use?
1. Secure your gown/barong in a dust-free environment, preferably enclosed in a box or cabinet
2. Keep it away from sharp or rough objects or walls to avoid your gown and barong from being ripped
3. It's highly recommended to dry clean your gown / barong after every use
Design your success today!
Become a Member
In Bagong Barrio MPC, we are a community of local entrepreneurs and professionals that are all embroidered together as one family to create better business results.
And we're more than excited for you to connect with hundreds of us enjoying the cooperative's expanded range of industry-related learning opportunities, modernized technology access, and financial privileges; from loans, investments to dividends, which are surely responsive to the needs of your business and family.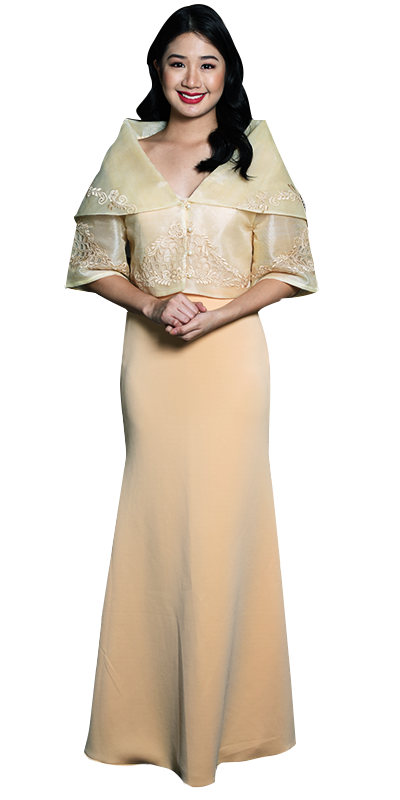 1021 Gracepark Street, Pandi, Bulacan
Grace Park Street, Pandi, Bulacan
+63 917 807 2828 | (044) 812 8713
More than just its timeless array of gowns & barongs, Disenyo Pandi's infinite collection of its people's undaunted dreams is what inspires it to become the Philippines' Fashion Capital.